Islam & Print (I&P) is a community print space based in Baltimore, MD created by Dan Flounders and Safiyah Cheatam. We aim to champion diverse Muslim experiences and strengthen career readiness by building a network of regional, emerging visual artists of all mediums through our annual fellowship.

I&P strives to prioritize relationship building in cohorts of two to four to co-work, critique, and produce a collection of print editions that will partially exist within I&P's growing archive of contemporary Muslim artist work and partially remain with the artist.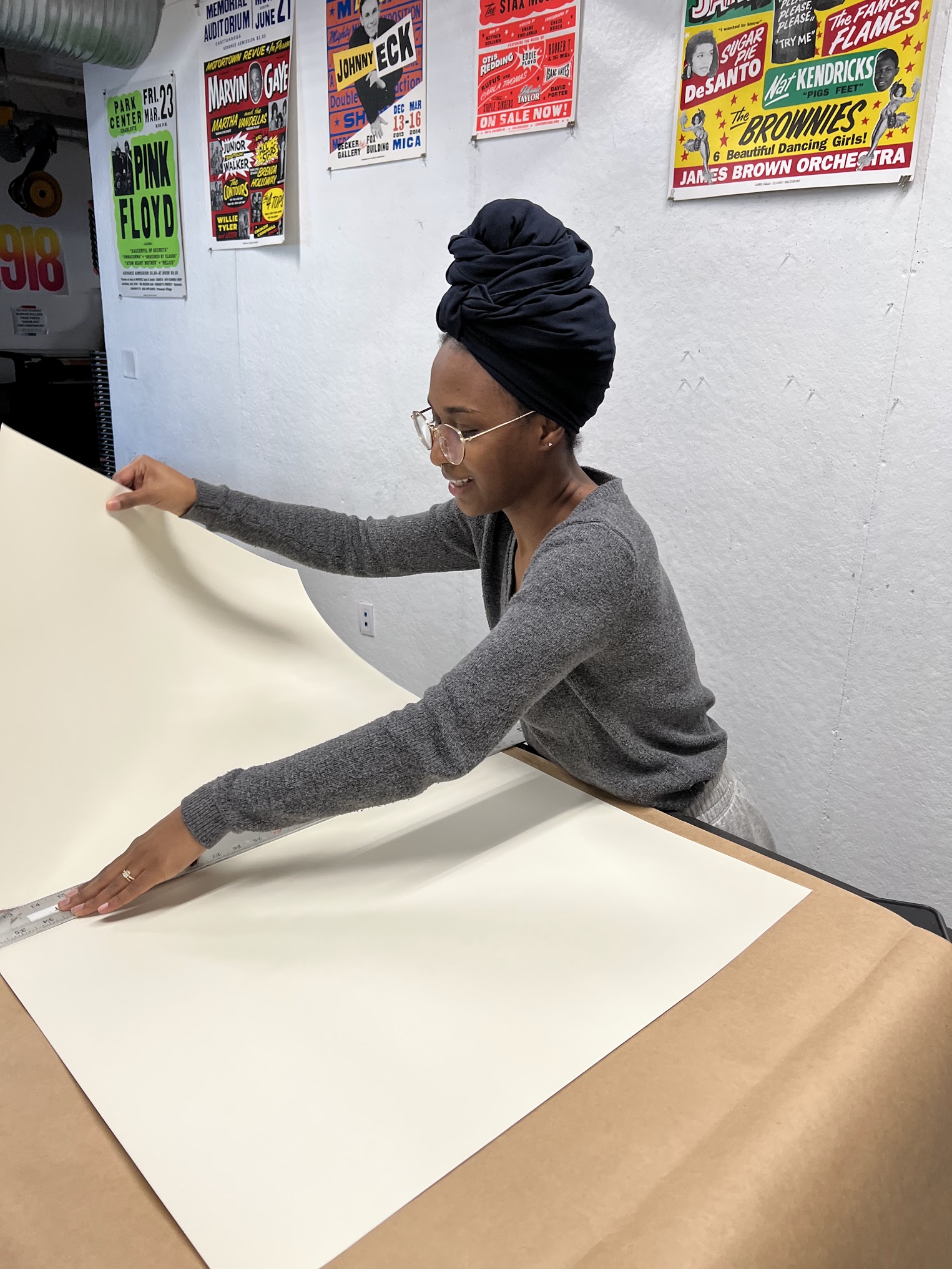 Currently housed in Maryland Art Place's third floor, we occupy two studio spaces; one for artmaking and one for displaying. We've utilized and connected with community art spaces like Nomu Nomu, Current Space, and more.
Dan


Flounders
~
Co-Founder
Lead Printer
Safiyah


Cheatam
~
Co-Founder
Grant Writer & Project Manager